Am I Responsible For My Loved One's Debt After They Die?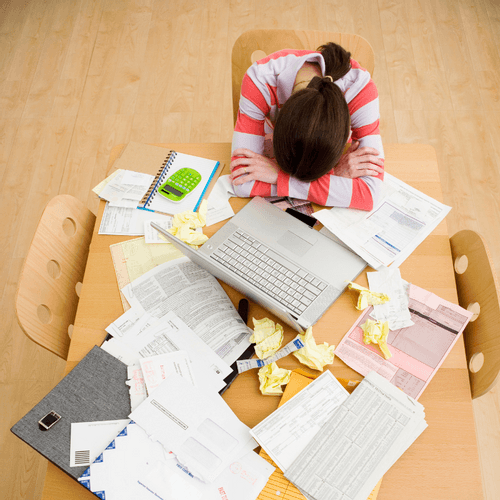 Soon after the loss of a loved one, you check their mailbox one day to find letters from creditors wanting to be paid. People often assume that they have to payoff their loved one's debt after their death, but that is usually not true. In most situations, you are not responsible for your loved one's debt. Here are a few exceptions:
If you inherit an item that has debt attached to it, if you want to keep the item, you must pay the debt. If you have inherited a car or a house that was not fully paid for, you must pay the remaining balance on that item to avoid repossession or foreclosure by the lender.

If you and your loved one obtained the credit together or were both listed as borrowers, then you are fully responsible for the remaining amount owed.

If you gave a personal guarantee for the credit, you are responsible for the full amount owed. However, the contract you signed may have provisions that require the creditor to attempt to collect from the estate first.

Spouses are responsible for each other's medical debt under Tennessee's Doctrine of Necessaries.
In most other situations, your loved one's debt will expire one-year after their date of death. If a creditor wants to be paid, the proper process is for the creditor to file a claim seeking payment in the probate of your loved one's estate. If a probate has not been opened by your loved one's personal representative or next-of-kin, which is not uncommon if your loved one did not leave any assets behind, then creditors have the option to force a probate to be opened. This option, however, is very rarely exercised.
Until you discuss whether or not your loved one's estate needs to go through probate with a lawyer, you should retain every letter you receive from creditors. If the estate ultimately goes through probate, your attorney will be required to send those creditors notice of the probate. If you discarded the letters and the attorney is not able to give notice to those creditors, it could have adverse consequences on the estate.
About the Author
Amanda Jelks is licensed to practice law in Tennessee and Georgia. Her firm, Jelks Law PLLC, focuses primarily on legal issues that affect businesses and estates. Jelks Law was selected as the 2018 Emerging Business of the Year by the Urban League of Chattanooga. Amanda has been chosen as a Rising Star by Super Laywers® for the last three years in a row. This award is given to less than 2.5% of attorneys in the mid-south who are under the age of 40 or have been practicing for less than 10 years. Schedule a time to speak with Amanda today.
More Information: