How to Select a Guardian for Your Child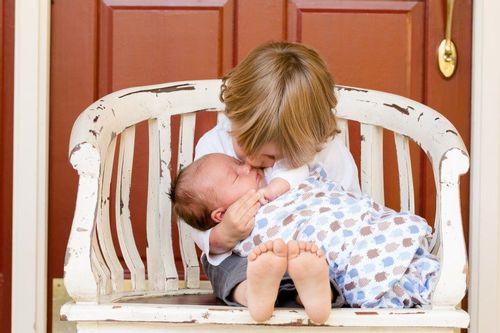 Choosing someone to care for your child in your absence, is one of the most difficult decisions parents make during the estate planning process. Here are a few things to keep in mind during this process:
Age and Health. If you are still fortunate enough to have your parents around, I'm willing to bet they are the first names you think of when you are selecting a guardian. While it is certainly okay to appoint your parents as guardians of your child, there are risks associated with doing so given that your parents are likely two or three decades older than you. Our aging parents may not be in the best position to raise small children or difficult teenagers. If you are going to appoint your parents as guardians, make sure you appoint someone to serve as an alternate guardian just in case.

Financial Stability. Will the addition of your child to the guardian's household cause a financial hardship on the guardian? Even with money set aside for your child, it is still important to take into account the financial stability of your potential guardian. Does the potential guardian have a good job? Is he/she living check to check? If the potential guardian is not good with managing money, you should absolutely consider placing the money your child will inherit into a trust to ensure that the money is spent responsibly.

Values. What are the things in life that matter the most to you? Are you a spiritual person? Does education come first? Do you have strong political views? Is community service a priority? Have the arts shaped your view on life? If you want those things to matter to your child (or not), it is important that you select a guardian that shares your values.

Family Dynamics. How many children does your potential guardian currently have? Are they truly capable of adding another child to their household? How would your guardian's spouse feel about your child joining their family? If your potential guardian's hands are full with the children they have at home already, you may want to consider other options.

Current Relationship. Does your potential guardian know and love your child? While this isn't an absolute requirement, your child's transition to living with the guardian will be much easier if the child already has an established relationship with the guardian.

Ask Them. Have an open conversation with the person you are considering appointing as a guardian of your child as to whether or not they would be open to serving as a guardian for your child. Ask them the hard questions, even if it feels like you are being intrusive. Most importantly, accept what the person has to say even if it's not what you want to hear.
About the Author
Amanda N. Jelks is licensed to practice law in Tennessee and Georgia. Her firm, Jelks Law PLLC, focuses primarily on legal issues that affect businesses and estates. Jelks Law was selected as the 2018 Emerging Business of the Year by the Urban League of Chattanooga. Amanda has bene chosen as a Rising Star by Super Lawyers® for the last three years in a row. This award is given to less than 2.5% of attorneys in the mid-south who are under the age of 40 or have been practicing less than 10 years. Schedule a time to speak with Amanda today.
More Information: