Business Law
You have worked hard to build your business. I will work just as hard to protect it.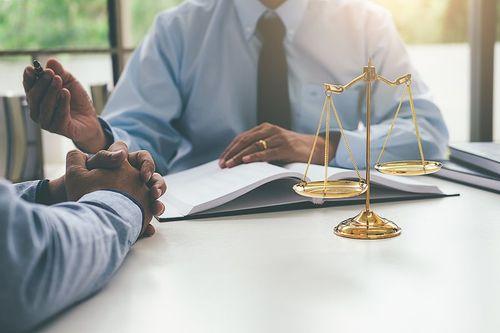 Business Formation
Depending on the nature of your business, it may be useful for you to incorporate or form an LLC. Why? Well, for starters, it would protect your business from your personal debts and, likewise, it would protect you and your family from the debts of your business.
If you have not formed a separate legal entity for your business, you could be found personally liable for the debts or liabilities of your business and your personal assets could be at risk (including the assets you own jointly with another person, like your spouse or a parent, who has no interest in your business). While we all hope that such a day will never come, you can rest easier at night knowing that you are protected from this unfortunate situation.
Contracts
Many of us were raised in a society where people did what they said they were going to do. There was no need for promises to be written down or witnesses to prove the contents of the agreement. Unfortunately, times have changed. We no longer live in that world.
If your business is entering into an agreement, it is in your best interest to put the agreement in writing. Likewise, you should have any contracts prepared by companies you do business with reviewed by an experienced attorney. Making sure your contracts properly reflect your understanding of the agreement upfront can save you lots of time, money and a massive headache going to court over issues that have come about from misunderstandings later.
Partnership agreements can present their own set of challenges, but with proper planning and representation for each party to the agreement, misunderstandings and legal disputes can be avoided. More info on Partnership Agreements
Our office handles a variety of contracts, including:
Service Agreements

Consultant/Vendor/Supplier Agreements

Construction Contracts

Liability Waivers

Noncompete and Non-solicitation Agreements

Residential and Commercial Leases

Purchase Agreements

Real Property Contracts

and more
Let us help you with this crucial preventative measure today.